Upcoming Event
WasteExpo
-
LAS VEGAS, NV
United States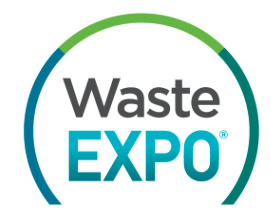 SHARE
JUNE 28-30, 2021  |  LAS VEGAS , NV
We are excited to get back to connecting with customers and colleagues, and this year's WasteExpo is bringing the entire waste industry together under one roof. 
Don't miss Wade Scheel, Director of Governmental Affairs at Clean Earth, and Averil Rance, SVP of Environmental Health & Safety for their presentation "The Current Landscape of Compliance Inspections and Agency Interactions" on Tuesday, June 29th at 11:00 a.m. Join this session to find out how agency interactions and inspection protocols have been substantially altered, resulting in some key changes—and challenges—for the regulated community that relies on agency interaction, or is affected by compliance inspections. Explore virtual inspection trends, technology usage for self-assessments, insight on agency inspection activity, and more.
Visit with our team and find out how we're leading the industry with comprehensive, customized solutions for all your disposal and recycling needs. We stand apart, uniquely positioned with locations across the United States holding a portfolio of extensive environmental permits to be your one-source, full-service solution for safely managing the disposal of all your hazardous and non-hazardous waste. 
Swing by booth 1282 to find out more about our services including our new Fullcircle™ program!