Our Services
Safely managing all of your hazardous & non-hazardous waste
Clean Earth provides the most comprehensive specialty waste disposal solution for all of your hazardous and non-hazardous waste disposal needs.  With the largest network of fully permitted RCRA TSDFs strategically located to provide service across the United States, Clean Earth's hazardous waste disposal expertise and technical capabilities allow our team to process a wide variety of hazardous and non-hazardous waste streams across multiple industries.  We work hand-in-hand with defense, construction, industrial, chemical, pharmaceutical, manufacturing, and retail industries to provide hazardous and non-hazardous waste disposal services, properly and responsibly.
Environmental & Waste Services
Recycling & Beneficial Reuse
Our Capabilities
Technologies
A state-of-the-art reuse technology

In addition to blending solvents into fuel, Clean Earth also uses state-of-the-art distillation technology to recycle solvents. This renews used and dirtied solvents, bringing them back to life for another round of productive use. Not only does this reduce the tonnage of solvents burned as fuel, it also creates new solvents from old. Making smart choices about what to burn and what not to, while reducing the need for new solvent production– a truly green solution. Even better, it is a safe, efficient solution that can substantially reduce your cost for solvents.

Cleaning your waste solvents to your specifications

In a process known as "tolling," Clean Earth cleans your waste solvents to your specifications, for you to repurchase. After a careful review of your requirements confirms that the waste solvent can be renewed to your specifications, Clean Earth will accept your shipments of 2,000 gallons or more, delivered in drums or tankers.
Through our extensive experience, we at Clean Earth have supported our customers in ensuring proper compliance and documentation. When sustainability and environmentally friendly processes are part of your waste management program, turn to Clean Earth for more innovative, well-executed solutions. Clean Earth is flexible and responsive in accepting your waste solvents.

A high-tech cleaner for painting line applications

If your waste solvents cannot be renewed to your unique specifications, your discarded solvents may be a candidate for Clean Earth's Allsolv 35, a high-tech cleaner for painting line applications. It's also an excellent parts cleaner or degreaser. Qualified waste can be sent in shipments of as little as one drum for Allsolv 35 production.
Clean Earth has the capability to make Allsolv 35 from Acetone, all ketones, and all acetates; from Alcohols, Toluene, Xylene, Hexane and Heptane; and from high boilers – Aromatic 100s. With distillation or any of our many other large-scale industrial and environmental services, you'll enjoy Clean Earth's excellent customer service and nationwide reach. You'll find we're a responsive, helpful partner who's just big enough to be local to you.

Safe disposal begins by targeting hazardous elements

Successful in treating a broad range of contaminated materials, we use solidification and stabilization as a treatment platform to manage, treat, and dispose of materials contaminated with substances classified as hazardous in the United States. To start the process, we mix a binding reagent into the affected material in order to solidify and/or stabilize the hazardous component. Once fully treated, the waste can be properly disposed without harm.

At Clean Earth, we count on our RCRA-permitted facilities and experienced team to bring the extensive knowledge and technical capabilities necessary to solidify and stabilize a wide variety of hazardous waste. With innovative techniques and tailor-made solutions, we are able to maximize value for our clients while reducing environmental impact for all.
Our capabilities
On-site hazardous waste management 
Clean Earth's on-site hazardous waste services provide highly trained and experienced Clean Earth personnel at your location to support the management of your environmental, industrial, medical, or pharmaceutical disposal needs.  
Our on-site hazardous waste services are an intense yet transparent solution for our customers' fast pace work environment. To start, Clean Earth compiles in-depth, pertinent information through our Environmental Management Program (EMP), which evaluates our customer's needs and transforms those needs into a specialized management program.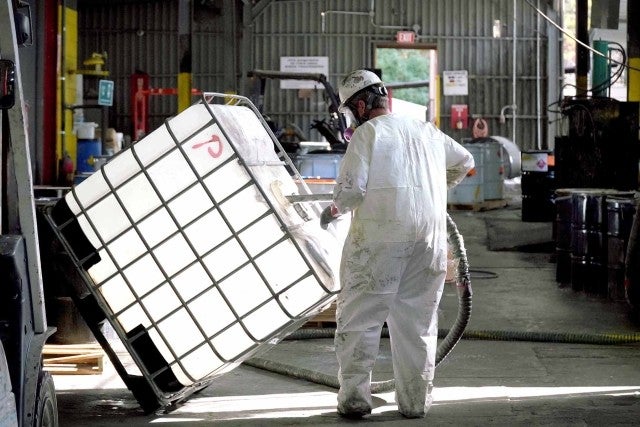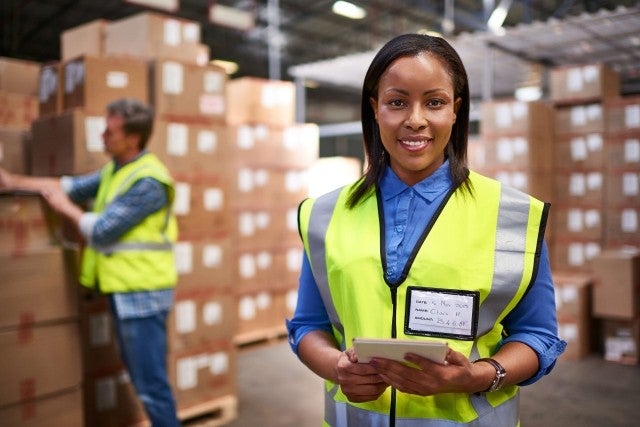 We work closely with your staff, at your facility, to build a strong, trusting relationship.  
Our customized and comprehensive programs meet our customers' specific requirements and maintain all regulatory compliance.
Customized Waste Volume & Costing Reports

Drum & Container Management Programs

Facility Audits & Site Assessments

Waste Approval & Permit Application Assistance

Regulatory, Safety, and Technical Support

Cradle-to-Grave Liability

Labeling & Record Keeping

Certificates of Recycling, Disposal, and Destruction
Industries
Trusted in all sectors
Take the next step
Clean Earth is the right choice, now more than ever. 
Reach out to our team of experts today.