About our service
We're in the business of beneficial reuse
What makes Clean Earth unique is our true turnkey solutions for cost-effective treatment and management of waste materials and connecting them with real-world markets for recycling and beneficial reuse.  By marrying the need for disposal alternatives with a parallel need for suitable construction materials and the focused drive for a sustainable future, all under complex regulatory environments, Clean Earth has effectively created a new sustainable paradigm for the industries we serve.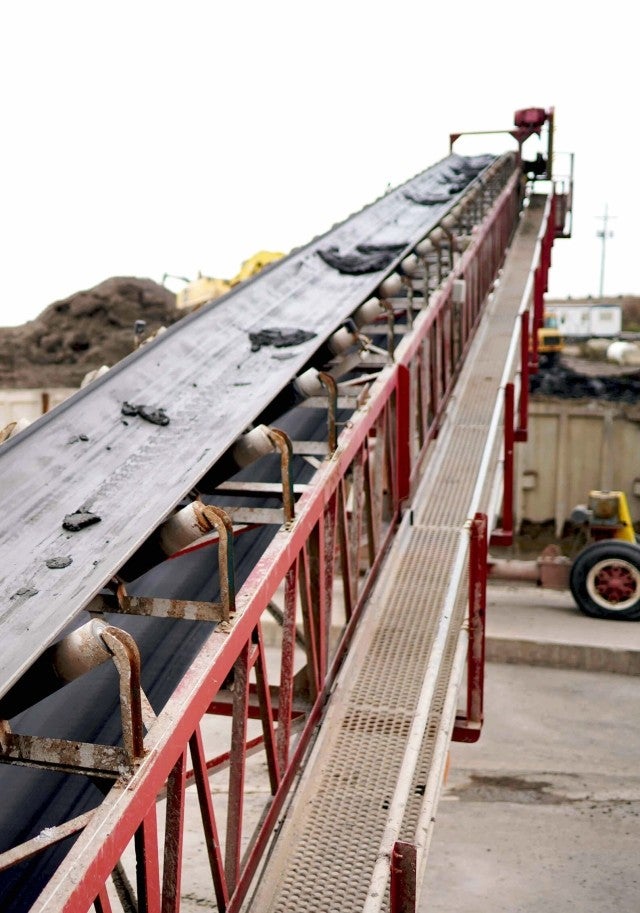 Reuse benefits your profits and the planet. Not only are we meeting your disposal needs with an economical solution, but we're also keeping the waste out of landfills by using a more environmentally conscious approach. 
We're key to a sustainable future
Using a combination of the known properties of the byproducts and wastes generated by our clients, in conjunction with market demand knowledge and research local to the sources of generation, Clean Earth identifies potential target markets for direct reuse of the materials themselves, or develops treatment processes to dispose of or transform and render the materials suitable for recycling uses.
We find the market to match your material
Developers and landowners that we partner with have a need for fill materials, and adding beneficial reuse materials into that mix can help them attain site permits. We diligently track market demand and conduct ongoing research on local sources of waste generation.
How Clean Earth helps
Beneficial Reuse materials
Types of Beneficial Reuse Material 

Clean Earth provides innovative beneficial reuse solutions for an array of specialty waste material such as dredged material, CCPs, and drill and pipeline cuttings. Clean Earth and the clients we serve seek to avoid landfills and utilize recycling and beneficial reuse applications for their waste materials.  
Through these processes and services, Clean Earth has become instrumental in the reclamation of brownfield sites and abandoned mine lands along with the closure of numerous landfills that have been redeveloped into golf courses, public parks and commercial sites. 

Dredged Material

Clean Earth provides innovative dredged material processing and beneficial reuse solutions for environmentally impacted dredged material generated through the process of channel maintenance and deepening projects. This dredged material, an aggregate of sediment accumulated at the bottom of a waterway, is removed to provide fifty-foot deep channels required for large ocean-going shipping vessels.  Dredged material is processed through various means to meet specifications for upland beneficial reuse such as landfill capping and cover, mine reclamation, and brownfield redevelopment.

Clean Earth's unique experience as a "market maker" for beneficial use of our entire spectrum of environmentally safe recycled products allows us to quickly and consistently find beneficial uses for CCPs.
Whether it's a one-time coal ash impoundment clean out and closure or a 20-year ash production requirements contract, Clean Earth possesses unparalleled experience in the use of pre-treatment, handling and logistics necessary to place your combustion products into sound markets and beneficial reuses.  Our engineered material can be recycled or beneficially reused for road base, brownfield reclamation, and mine reclamation.
Clean Earth's full compass of services for CCP management includes the research, technology, and strategy for go to market.  For every CCP Management project we handle, we take into consideration that there is an early review needed focused from all environmental views. 

Clean Earth developed the first PADEP permitted technology that allows oil and gas companies to recycle or beneficially reuse drill and pipeline cuttings derived from oil and gas exploration. 
The diversion of drill cutting wastes from landfill disposal results in reduced utilization of vital landfill space which allows the resulting air space to be used for other residual wastes and municipal wastes that are not amenable to beneficial reuse.
The use of processed drill cuttings as an effective engineered cap at sites that are already environmentally impacted offsets the use of other natural resources as capping material at these contaminated sites.  This minimizes the potential for the media transfer of pollutants to "clean" or un-impacted sources of soil/fill. 
Industries
Trusted in all sectors
Take the next step
Clean Earth is the right choice, now more than ever. 
Reach out to our team of experts today.