Dredged material
Protecting our nation's maritime and environmental future.
In order to keep our nation's ports open for shipping, the United States Army Corp of Engineers estimates that hundreds of millions of cubic yards of dredged material needs to be excavated each year from waterways across the country. This dredge material, an aggregate of sediment accumulated at the bottom of a waterway, must be removed in order to provide fifty foot deep channels required for large ocean-going shipping vessels. It is time now more than ever, to provide treatment and beneficial reuse solutions for earthen material such as dredge and avoid traditional landfill disposal as it is critical to our nation's maritime and environmental future.
Clean Earth's processed dredged material has been transformed into engineered structural fill and employed in wide variety of beneficial reuses including mine reclamation, landfill capping, golf course contouring, and the redevelopment of brownfield sites.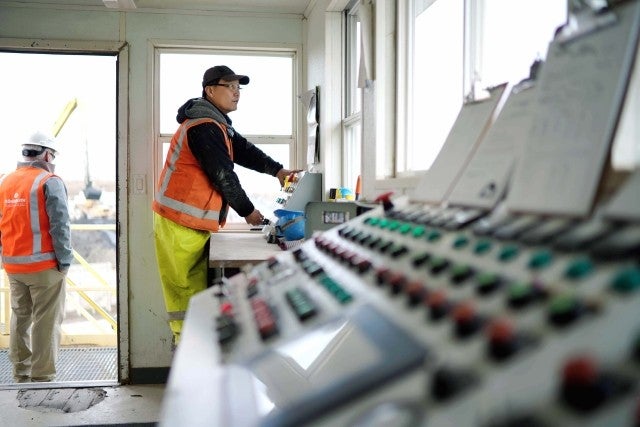 How Clean Earth helps
what we handle
Non-Hazardous Dredged Material
Clean & Contaminated Dredged Material
Reusing Non-Renewable Resources
Let's Rebuild, Together.
Frequently Asked Questions
FAQs 
Characteristics of Processed Dredged Material

Safe in upland environment - meets existing regulations for placement

Easily handled with standard construction equipment

Has Value - numerous beneficial reuses

Candidates for Processed Dredged Material

Increase visibility from highways

Projects requiring a large amount of fill for grading

General construction fill (high strength material)

Valley fills, former strip pits or quarries

Brownfield remediation and capping (redevelopment)

Raise elevation due to floodplain concerns/compliance

Preload/Surcharge to consolidate unsuitable subsurface

Typically desirable versus pilings or dynamic compaction

Landfill Closure - For redevelopment of pad sites and recreational opportunities (golf courses)
Take the next step
Clean Earth is the right choice, now more than ever. 
Reach out to our team of experts today.