AS ONE OF THE MOST TRUSTED LEADERS OF ENVIRONMENTAL AND REGULATED WASTE MANAGEMENT SERVICES, WE STAND APART.
Clean Earth is one of the largest specialty waste companies in the United States providing remediation, disposal, recycling, and beneficial reuse solutions for contaminated soil, dredged material, and hazardous and non-hazardous waste.  Our vast portfolio of technologies and services touches nearly every industry that generates waste including energy, infrastructure, commercial, industrial, retail, and healthcare markets.
providing solutions wherever you need us
The largest TSDF network in the country
With the largest TSDF network in the country, it is our unique capability of providing a one-source, full-service solution to handle multiple waste streams from a single customer.  Our processes are detailed, our due diligence is tireless, and our results provide unmatched recycling and disposal solutions for our customers with the utmost in customer service.
Everyday Clean Earth takes a hands-on, dedicated approach to recycling and beneficially reusing waste that would otherwise go into landfills.  Allow our team of experts to provide a customized waste disposal and recycling solution for your company, tailored to your needs, and your goals.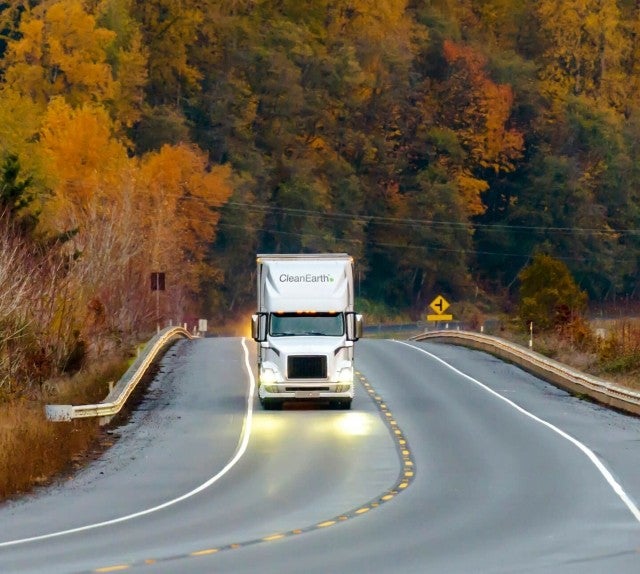 Recycling Millions of Tons Every Year
Transforming your waste challenges into recycling opportunities. Here's a look at 2022.
3,240,000

Tons of Contaminated Soil Recycled

768,000

Pounds of Ballasts Recycled
4,700

Tons of Electronics Recycled

10,500,000

Pounds of Aerosol Cans Recycled

7,300,000

Pounds of Batteries Recycled

349,000

Tons of Dredged Material Processed
Resources
Read the latest from Clean Earth
Take the next step
Clean Earth is the right choice, now more than ever. 
Reach out to our team of experts today.