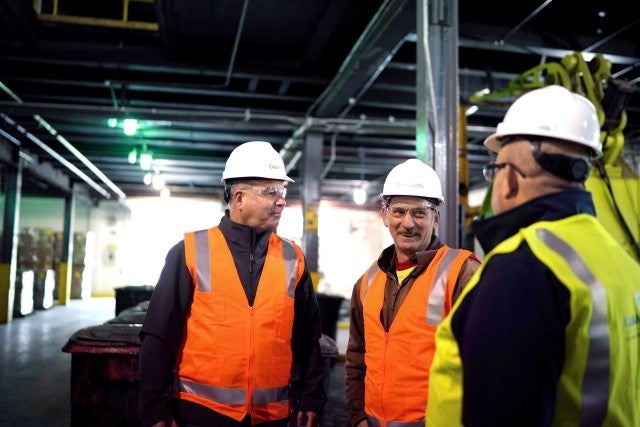 Our most valuable asset is our team.
At Clean Earth we recognize that our actions directly impact the well-being of our people, partners, and the planet. We take this responsibility very seriously and each day make deliberate choices to conduct our operations in a highly responsible and ethical manner. 
Our Environmental Health & Safety team works in close partnership with our leadership and team members to establish Environmental Health & Safety requirements, which are applied to all our facilities, regardless of regulations.  We also involve our team members to identify and assist in the resolution of our Environmental Health & Safety challenges.
We hold each other accountable through our shared values to uphold and implement our environmental health and safety policies and procedures. We utilize consistent metrics to continually assess our environmental and safety competency and communication to create a better future in our commitment to maintain a sustainable business.
Resources
Read the latest from Clean Earth
Take the next step
Clean Earth is the right choice, now more than ever. 
Reach out to our team of experts today.