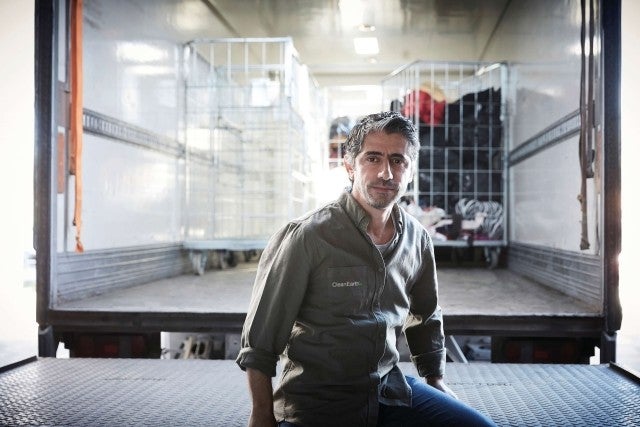 HELPING CUSTOMERS ACHIEVE COMPLETE COMPLIANCE IN EVOLVING INDUSTRIES
Environmental compliance is no simple matter, regardless of how much waste a facility may generate. As requirements evolve and regulatory bodies increase their focus on enforcement, adhering to all applicable regulations can seem like a blur of identification numbers, permit applications and mandatory reports. Despite this complexity, any business that fails to manage compliance and requirements can be exposed to fines and violations that have very real implications for brand perception and financial stability. Clean Earth provides hazardous waste reporting and consulting expertise to help customers manage the complicated demands of complete compliance. 
About our services
Capabilities 
The Environmental Protection Agency (EPA) and state regulatory agencies require that most hazardous waste-generating facilities obtain identification numbers. The requirements for these ID numbers vary depending upon whether a facility is a Large Quantity Generator (LQG), Small Quantity Generator (SQG), or a Conditionally Exempt Small Quantity Generator (CESQG) and also upon whether or not the facility transports its own waste. In fact, application and license requirements can vary between states and also within each state, depending on which agencies implement a given hazardous waste program. Clean Earth's reporting and consulting experts manage this complexity to ensure that all EPA and state-required ID applications are completed. To remove the uncertainty from compliance, extensive regulatory knowledge is used to verify that each facility has the proper ID number and license based on location, waste type and waste quantity.

Once a facility has an EPA ID number and, potentially, a state ID number and/or license, they are required to track the quantity of waste generated. Among other requirements, the EPA mandates that Large Quantity Generators (LQGs) report waste types and quantities generated on a biennial basis. While SQGs and CESQGs are not typically required to complete EPA biennial reports, in some cases state regulators require that even smaller generators complete the report as well. In addition to biennial reporting requirements, most states also require similar annual, if not more frequent, reporting. In some cases, states require reporting for renewal of ID numbers or licenses. To manage the complexity of these requirements, Clean Earth's consultants help customers make sure that they are reporting the correct information to the relevant regulatory bodies. This helps limit customers' risk of potentially damaging state and federal violations.

Waste categorization can be a challenging process, particularly for facilities that generate multiple waste streams. Before an organization can satisfy applicable waste regulations, they must first document all waste generated by their facilities and classify them according to type (hazardous, non-hazardous, universal, infectious, recyclable, etc.). Clean Earth customers benefit from professional waste audits designed to identify and document waste streams and applicable waste management regulations. Clean Earth fully manages this process by combining insights from years of hazardous waste experience with support from state-of-the-art tools. Pharmaceutical wastes, for example, are characterized using our proprietary database of over 450,000 National Drug Codes (NDCs). All collected data is verified against multiple sources and constantly updated to maintain compliance with evolving regulations. Clean Earth serves as a single source for the complex data management that every business needs in order to remain compliant.
Industries
Trusted in all sectors
Take the next step
Clean Earth is the right choice, now more than ever. 
Reach out to our team of experts today.