How Clean Earth helps
Recover value while securing your technology's data.
Clean Earth IT Asset Disposal (ITAD), and IT Asset Management (ITAM), services provide a standardized and systematic approach to meet any and all legislative compliance requirements.
We work hand-in-hand with our clients to form relationships that allow us to have intimate knowledge of historical asset retirement management patterns. With this knowledge, we proactively aid in the management of all electronics that may be nearing end-of-life.
An in-depth look
Our Capabilities 
Client IT Asset Management 

All devices are accounted for on-site prior to demanufacturing

Materials are received, screened, and sorted at Clean Earth controlled processing facilities nationwide

Assets are entered into our inventory management system by manufacturer make, model, serial number, and client asset tag number, if applicable

Each asset is assigned a unique Traveler ID barcode sticker

Decommissioning

Clean Earth's decommissioning process ensures no disruption to the live environment during massive infrastructure decommissioning projects or even smaller data centers retirements. In addition, we provide complete resell and recycling services.

Diagnostics & Refurbishment

Any client data present is expunged when applicable

Assets are tested to key functions in accordance with R2 standards

Equipment is refurbished to enhance the value of working equipment

Certified Data Security, Reporting & Destruction, NAID

Assets are sanitized to NIST and DoD data erasure standards

On-site shredding services are available

Equipment is tracked from receipt to final disposition by multiple data points with unbroken chain-of-custody

Certificates of destruction are provided for all destroyed assets

Reverse Logistics & Redeployment

Finished goods tested to key functions in accordance with R2 standards are inventoried and stored in a clean and secure, video-surveillance monitored environment until picked, cleaned, packaged, and shipped.

Storage, reverse logistics, and redeployment services can be tailored to fit each client's unique needs.

Untapped revenue is realized

Scrap or untested material is sold to approved downstream

Asset management costs for clients can be offset with remarketing of refurbished assets
Getting started
From Waste Material to its Clean Potential 
STEP 1: SCHEDULE A CONSULTATION
Call Clean Earth to set up a convenient time for a site assessment of your business property, security procedures, and servicing requirements for entry and exit. Our Program Management team will evaluate your requirements and prepare a recommendation.
STEP 2: DESIGN A PERSONALIZED RECYCLING PROGRAM
Based on our assessment, Clean Earth's Program Management team will provide you with a customized proposal. We will determine the appropriate contact names and information to establish your account, client portal, and necessary documents to ensure your materials are securely managed to the specifications you require. Additionally, we will prepare a comprehensive Statement of Work (SOW) that addresses specifics for service levels, revenue sharing, and other terms relevant to the relationship.
STEP 3: COORDINATE WITH YOUR PROGRAM MANAGER
You are ready to go! We will remain prepared to address normal recurring service needs as well as any future projects. We believe developing a strong relationship with your Program Manager is key to remaining stress-free while we ensure all your needs are met.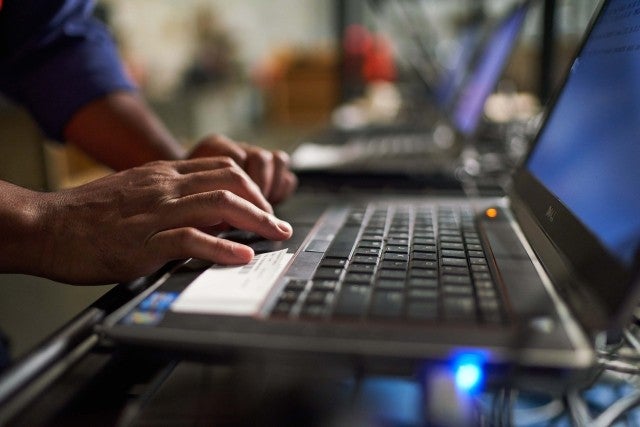 Industries
Trusted in all sectors
Take the next step
Clean Earth is the right choice, now more than ever. 
Reach out to our team of experts today.