Hazardous & Non-Hazardous waste
Safe and compliant nationwide hazardous waste disposal solutions
As the largest TSDF network in the country, in combination with our environmental expertise and technical capabilities, Clean Earth processes a wide variety of hazardous and non-hazardous waste materials across multiple industries. We work hand-in-hand with defense, construction, industrial, chemical, pharmaceutical, and consumer package goods companies processing waste streams generated through their operations.
Flammable Liquid Water Mixtures

Bulk & Non-Bulk Hazardous Liquids

Flammable or Combustible Liquids

Manufacturing Waste, Industrial Sludge, & Drum Waste

Universal & Electronic Waste

Sand Blast Grit, Foundry Sand, Grinding Waste

Off-Spec, Defective, Damaged Consumer Commodities

Hazardous Soils (Heavy Metals, PCBs, and Residual Petrochemicals)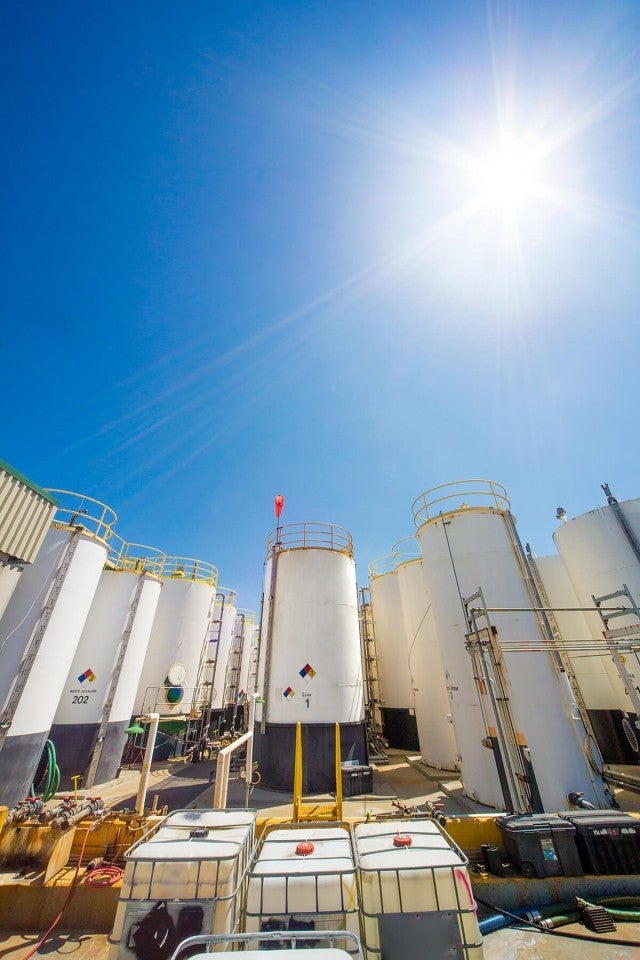 Innovative Solutions for Hazardous Materials
Our approach has always been to provide faster, smarter, greener solutions for our clients and stakeholders. So it's no surprise that we have found other innovative ways to recycle and reuse hazardous waste. We employ cutting-edge techniques to reduce environmental impact, such as capturing flammable liquids and blending them into a fuel source that cement kilns can use as a cleaner burning alternative to coal.
These recycling methods have significant environmental benefits. They also allow us to create more value for our customers by offsetting disposal costs, directly benefiting your bottom line. If you have hazardous waste disposal needs, let Clean Earth help you maximize value while putting your environmental values first.
Take the next step
Clean Earth is the right choice, now more than ever. 
Reach out to our team of experts today.