About our service
The first step for contaminated soil remediation
In an increasingly competitive marketplace, Clean Earth continues to differentiate itself from competitors through value-added, sustainable solutions for our customers.  
Clean Earth provides expert soil sampling services for soil projects going into Clean Earth soil recycling facilities. Our soil sampling service is available to all customers on jobs of any size. Both stockpile and in-situ soil sampling services are available and include laboratory analysis solely for the purpose of waste classification of new and ongoing sources of contaminated soil.
Go Right to the Source
Benefits of our Soil Sampling Services
Reduced Cost

Less Paperwork

Exceptional Service

Streamlined Communication

Proper Sampling & Data Collection

Faster Turnaround Times on Approvals

Firsthand View of the Subsurface Conditions

Accurate Sampling Descriptions and Methodology Guidance

Expert Guidance Alleviates Frustration of Problematic Waste Streams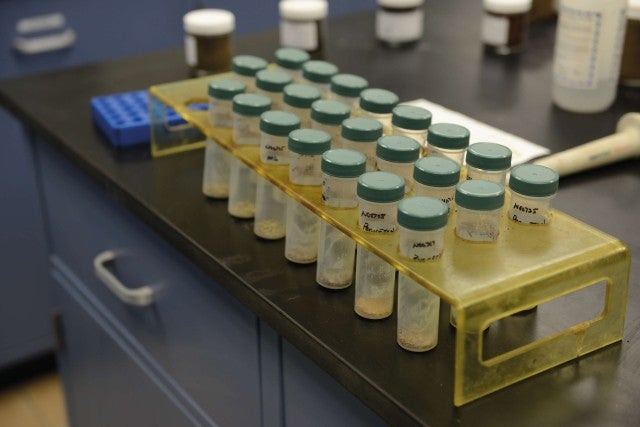 Waste Class Sampling: A Critical Step
Proper waste class sampling is a crucial step in creating a plan for how a contaminated soil site will be remediated. Waste class sampling satisfies disposal facility requirements to determine acceptance and proper treatment of the contaminated soil.
By working with Clean Earth, to provide waste class sampling services, our customers can rest assured that their project's waste classification is done correctly the first time, eliminating multiple trips back to the project site due to missing data. Clean Earth's soil sampling services are available to all customer segments across all industries from residential underground storage tanks to large commercial development.
Industries
Trusted in all sectors
Take the next step
Clean Earth is the right choice, now more than ever. 
Reach out to our team of experts today.