How clean earth helps
Secure, reliable data destruction solutions for the financial Industry
Clean Earth is committed to proper end of life management of electronics containing sensitive data and components hazardous to our environment. We offer an integrated strategy that allows our customers to reduce the amount of waste produced, implement best practices for handling waste on-site, and provide a full range of treatment and data destruction options to meet your company's specific needs. Each electronics processing facility has the distinct industry designation of being in our 2/ROS Certified Electronics Recycler ™ facility and has been independently certified to achieve these industry designations.
Retail & Commercial Banks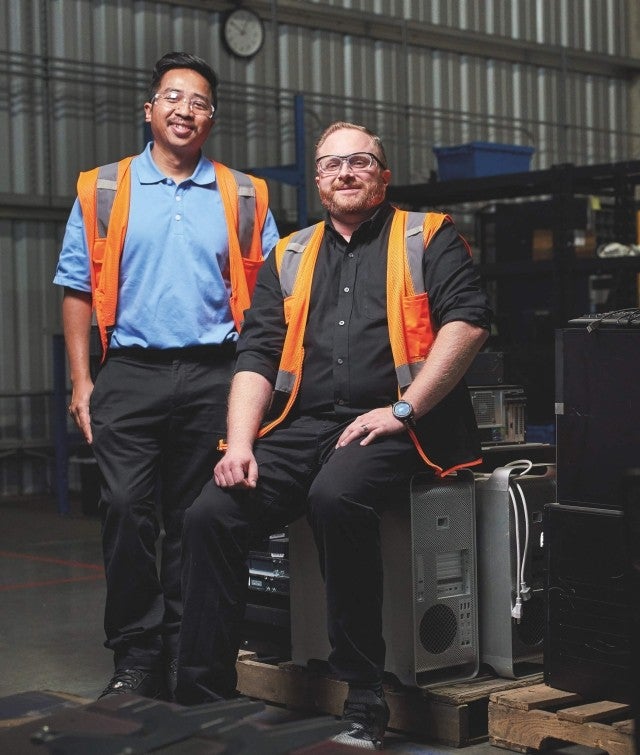 Clean Earth IT Asset Disposal (ITAD), IT Asset Management (ITAM), and Electronics Recycling services provide a standardized and systematic approach to meet any and all legislative compliance requirements.
Compliant Asset Management & Destruction
Our state-of-the-art comprehensive Electronic Asset Management tracking program utilizes customized, web-based software for customer interaction and monitoring. Data is destroyed in compliance with all Federal Information Security Laws, NIST Data Erasure Standards, and DoD Wipe, and on site shredding.
Disruption-free service
Certificates of destruction are provided for all destroyed assets. Ensuring no disruption to the live environment during massive infrastructure decommissioning projects or even smaller data centers retirements, providing complete resell and recycling services.
Resources
Read the latest from Clean Earth
Take the next step
Clean Earth is the right choice, now more than ever. 
Reach out to our team of experts today.