Blog
2/21/2022
Select Clean Earth Facilities in California Now Accepting Solar PV Panels for Recycling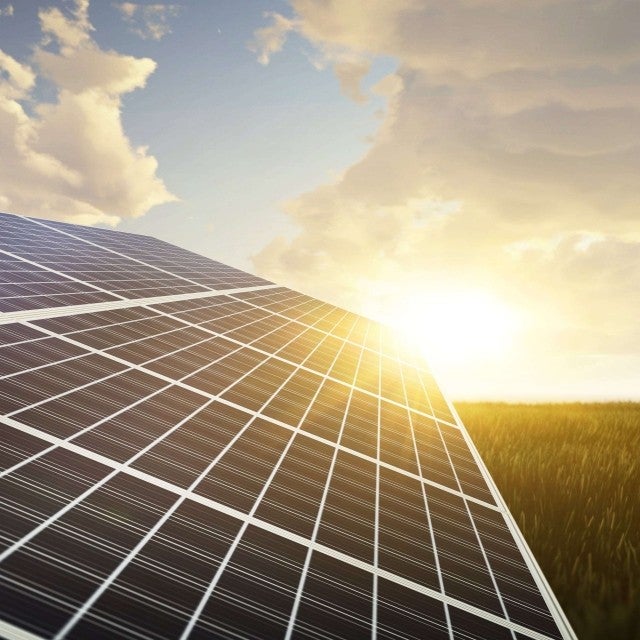 SHARE
As solar panels have become an increasingly popular part of renewable energy, the need to dispose of them has simultaneously grown. Recently, The California Department of Toxic Substances Control (DTSC) revised its hazardous waste regulations, classifying solar panels as universal waste. This ruling authorizes solar panels to be managed by Clean Earth's disposal and recycling network.
Reuse and Recycling through Experienced Partnership
As a result of a partnership with an experienced glass processor and recycling company, Clean Earth can circulate 100-percent of the panel remnants back into reuse. The DTSC approved Clean Earth to service the sorting, consolidation, and transportation for the recycling and reuse of the two main categories of solar panels: monocrystalline and polycrystalline panels.
No End Disposal Ownership
Clean Earth's solar panel program is equipped to handle large volumes of panel components, resulting in no end disposal ownership for our customers. Clean Earth is committed to proper end of life management of solar PV panels, containing components hazardous to our environment and materials that can carefully be segregated and introduced back into the market, eliminating all landfill disposal.
Complete Control of Recycling Process, from Start to Finish
Proper end of life management requires control throughout the entire recycling process. Clean Earth's vast disposal and recycling network allows the Company to serve as a critical part in the life cycle of solar panel products from refurbishment and de-manufacturing of the panel to the regeneration of raw materials. This all-encompassing approach ensures that no single commodity from the recycling process is being sent to a landfull.
Recyclable components of a solar panels
Glass

Aluminum

Silicon solar cells

Synthetic materials

Metals including lead, copper, gallium, and indium.
CE Sites that Accept Solar Panels
As a result, the Company ensures no single commodity from the recycling process is being sent to a landfill.
To learn more about our solar panel recycling program Contact Us. 
The information, content and materials provided in this Select Clean Earth Facilities in California Now Accepting Solar PV Panels for Recycling blog and in related materials ("Content") does not, and is not intended to, constitute legal advice, nor is it prepared by lawyer or law firm or as the product of any attorney-client relationship. Content is provided "as is;" no representations are made that the content is error-free. Content is available for general informational purposes only and may not constitute the most current legal or other information.  Recipients of the Content assume all responsibility and risk arising from its use and reliance upon the Contact and should contact an attorney to obtain advice before acting or refraining to act on the Content.  All liability with respect to actions taken or not taken based on the Contents is hereby expressly disclaimed.