Pharmaceutical waste
Properly managing your waste from start to finish
Proper characterization is vital to the successful management of any waste, but it is a particularly important aspect of managing the hazardous waste materials generated by pharmaceutical manufacturing facilities. Clean Earth waste characterization expertise helps manufacturers minimize their risk of violations and penalties by properly identifying and separating DEA hazardous and non-hazardous material, including byproducts, chemicals, solvents, R&D wastes, wastewater and excess inventory.
The process begins with an initial waste characterization to determine the appropriate designation for all wastes, leveraging the tools and experience gained from processing countless pharmaceutical returns and recalls. Clean Earth's proprietary database profiles more than 450,000 National Drug Code (NDC) numbers, and waste characterization includes a review of substances identified by:
EPA (40 CFR §262.11 and 261.3)

National Institute of Occupational Safety and Health (NIOSH)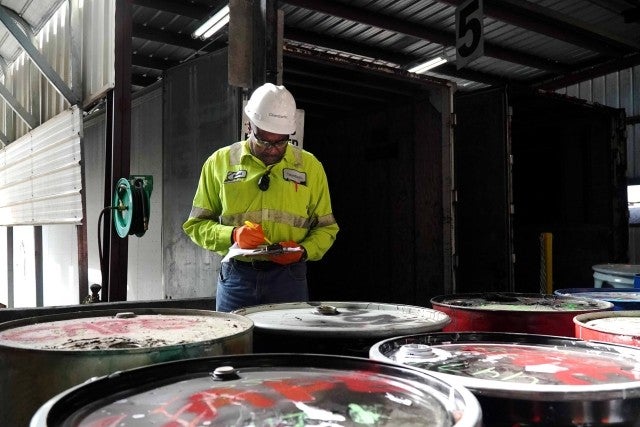 Safe and Compliant Service
To protect customers' employees, reputations and local communities, periodic re-characterization of wastes and frequent audits of all Treatment Storage and Disposal Facilities (TSDFs) are required. Characterization results in a waste profile, which is a description of all the chemical constituents and generating process for a hazardous or nonhazardous waste. Finally, technicians print signature-ready waste manifests (tracking and shipping records) and coordinate all waste transportation logistics, allowing customers to focus on their business instead of regulatory requirements.
Take the next step
Clean Earth is the right choice, now more than ever. 
Reach out to our team of experts today.