Upcoming Event
WEDA Dredging Summit & Expo 2023
-
Las Vegas, NV
United States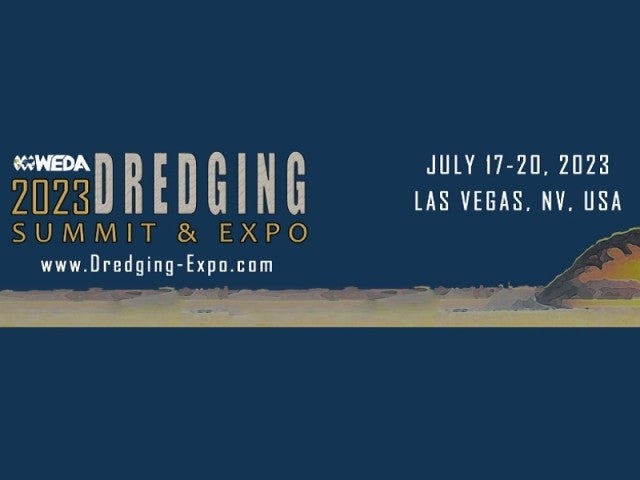 SHARE
Clean Earth is a proud sponsor of the Dredging Summit & Expo 2023. Western Dredging Association (WEDA) is a technical conference that promotes knowledge in fields related to dredging, marine engineering, navigation, and construction. This conference helps improve communications, cooperation among associations and societies, while highlighting the importance of understanding and creating solutions for problems related to protecting and enhancing the marine environment.
As one of the nation's longest-running processors of dredged materials, Clean Earth is dedicated to providing beneficial reuse solutions for material that threatens our nation's waterways. When you dredge, you need a partner who can take care of disposal with an efficient approach that benefits your business and the world around us. Through our broad range of services, we process thousands of cubic yards of dredged materials every day, making every effort to preserve our environment for generations to come. 
Be sure to visit the Clean Earth booth 431 to discuss your waste disposal needs with a team member.