Blog
8/31/2021
California Hazardous Materials Business Plan Overview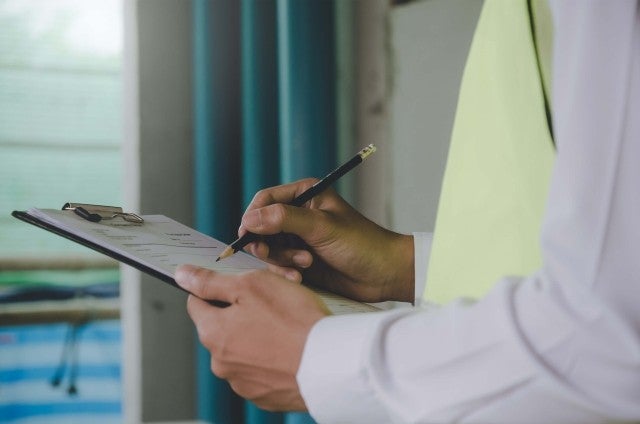 SHARE
In case you missed it, on August 17th, 2021, Ashley Campbell, Compliance and Regulatory Affairs Specialist at Clean Earth, led Clean Earth's "California Hazardous Materials Business Plan Overview" Webinar. Ashley has over 13 years of experience in the hazardous waste industry and brought her first-hand expertise to our virtual audience.
The webinar was broken down into 5 segments:
Hazardous Materials Business Plan Overview

California Electronic Reporting System

HMBP Segments

HMBP Approval Process

HMBP Best Practices
Hazardous Materials Business Plan Program – A Bit of History  
The Hazardous Materials Business plan program was established in 1986. The purpose of a Hazardous Materials Business Plan (HMBP) is to prevent or minimize harm to public health and the environment from a release or threatened release of a hazardous material. Submission of a HMBP allows emergency responders to know what materials are present on the property and how to effectively protect the public from any potential threats.
There are currently 81 certified unified program agencies and 24 participating agencies in California. Once you submit a HMBP the information is verified and provided to the agencies responsible for protecting public health. These agencies include fire departments, hazardous materials response teams, and local environmental regulatory groups.
California Electronic Reporting System – How Do You Report the Required Information?
All California hazardous waste or hazardous materials generators are required to submit a hazardous materials business plan in addition to their EPA identification number. This includes any business that handles hazardous materials on a daily basis that are greater than or equal to 55 gallons of liquid, 500 pounds of a solid, and 200 cubic feet of compressed gas or extremely hazardous substances above the threshold quantity. All hazardous waste generators and material generators can register their business with the local county CUPA on the CERS website here: https://cers.calepa.ca.gov/. The website is separated into two sections – Business and Regulatory. If you're a business owner, be sure to click on the business section of the portal sign-in page. The website includes a training portal if you have any questions while you're getting started.
HMBP Segments
Waste generators are required to complete 20 questions on the business activities and business operations page of business plan. If you are a materials generator, the county CUPA requires your business to submit the business activities, business operations, site map, and contingency plan. The business activities form notifies the local agency if you are a materials generator, waste generator, or both. The business operations page provides all pertinent contact information for your locations. The information includes mailing address, business ownership, site contact person, and two emergency contacts. It is recommended you utilize the titles of the emergency contacts versus the names to ensure compliance. Your designated environmental contact should be the individual who has the ability to respond to county CUPAs if/when inspections take place, or if you are found in violation.
HMBP Inventory
Some generators are required to submit a hazardous materials inventory. The inventory should consist of all products your business will potentially declare as a hazardous waste or hazardous materials. The California Electronic Reporting system provides blank inventory templates for generators to upload. The inventory template is user-friendly and will give guidance on what belongs where. If you miss a section, it will generate an error report so be sure to fill this section out in its entirety.
HMPB Site Map
When submitting your site map, please reference your county CUPA site map requirements to ensure your site map displays all required emergency information. The site map should indicate major cross streets, north orientation, fire extinguishers, loading dock, hazardous waste accumulation area, storm/sewer drains, water shut-off, and electrical/utility room. Every county CUPA has their own established website that includes a detailed map covering all specifics required to complete this portion.
Contingency Plans
Generators are required to submit a contingency plan for approval. The plan requires generators to provide emergency information such as: nearest hospital, regional waste board, and internal emergency alarm procedures. The contingency plan consists of four pages and CERS will provide generators with a blank template. This template also contains sections that require your business to list any annual employee training programs, safety meetings, and training products that you utilize.
HMBP Approvals Process
In CERS, the HMBP is separated into three sections: facility information, inventory, and emergency response and training plan. Each section is approved by the local county CUPA agency and lead users will receive an approval or rejected notification via email. If all components of the business plan were approved, the CUPA agency will generate an invoice for payment in order for the waste generator and/or materials generator to receive their annual permit. HMBPs are required to be renewed by March 1st with the exception of San Francisco county which requires generators to renew their plans 30 days prior to their permit expiration date.
HMBP Best Practices – How Can Your Business Maintain Compliance with CA Regulations?
Review emergency contact information: names and telephone numbers

Update mailing address if applicable

Review waste/materials inventory amounts

Close out non-operational facility locations

Maintain a copy of the submitted business plan

Correct any HMBP deficiencies notated by the local CUPA
HMBP Resources
Questions? Contact Ashley Campbell
Compliance & Regulatory Affairs Specialist
The information, content and materials provided in this "California Hazardous Materials Business Plan Overview" and in related materials ("Content") does not, and is not intended to, constitute legal advice, nor is it prepared by lawyer or law firm or as the product of any attorney-client relationship. Content is provided "as is;" no representations are made that the content is error-free. Content is available for general informational purposes only and may not constitute the most current legal or other information.  Recipients of the Content assume all responsibility and risk arising from its use and reliance upon the Contact and should contact an attorney to obtain advice before acting or refraining to act on the Content.  All liability with respect to actions taken or not taken based on the Contents is hereby expressly disclaimed.