News
11/06/2018
Clean Earth Day 2018 at Rise Against Hunger
SHARE
NOVEMBER 6, 2018
CONGRATULATIONS TO EVERYONE FOR MAKING THE 2ND ANNUAL CLEAN EARTH DAY A HUGE SUCCESS!
Once again, Clean Earth Day was a huge success! Clean Earth team members across the country formed teams and volunteered in their local communities for clean-ups, beautifications, recycling events, and food packaging. Coming together to invest their time, resources, and smiles, our team members jumped at the chance to provide a helping hand, and coordinated 12 different events held throughout the week of September 24th - 29th, 2018. Lead by our passion, energy, and commitment to recycling, we are dedicated to reaching beyond our work stations to have a positive impact in our communities, as well as helping keep our environment and neighborhoods clean.
A team of volunteers from Clean Earth, Inc., met in Folcraft, PA, to take part in food packaging with Rise Against Hunger; an international organization committed to ending world hunger during our lifetime. Packaging 8,000 meals, our group helped to label bags, split into two teams, packaging food into bags, sealing them, and placing them into boxes to be stacked and shipped out to the needy. The team from AERC | A Clean Earth Company in Hayward, CA, also participated in a local Rise Against Hunger event in their community.
After blazing through the packaging quicker than expected, the group stuck around to assist the Rise Against Hunger team in cleaning the warehouse, organizing materials on shelves, and further labeling food bags for future use. Thanks to all the team members from Hatboro, Morrisville, Philadelphia, Hayward, and elsewhere who participated.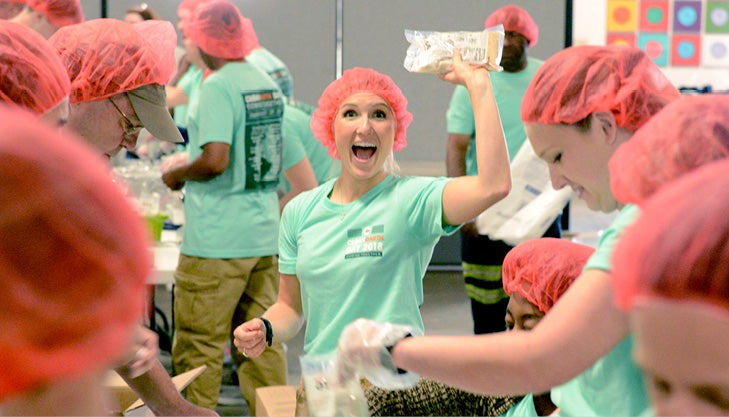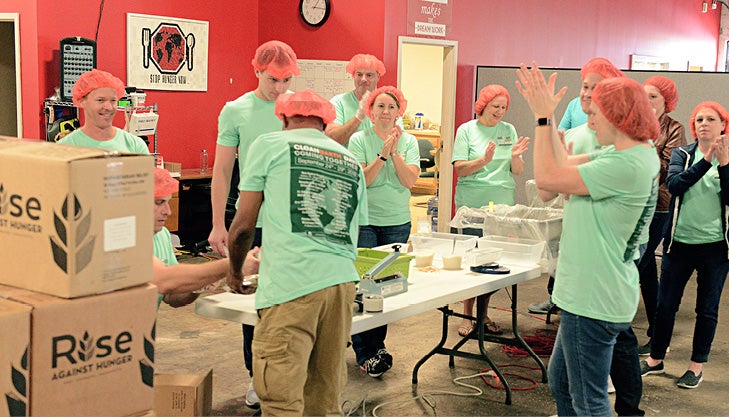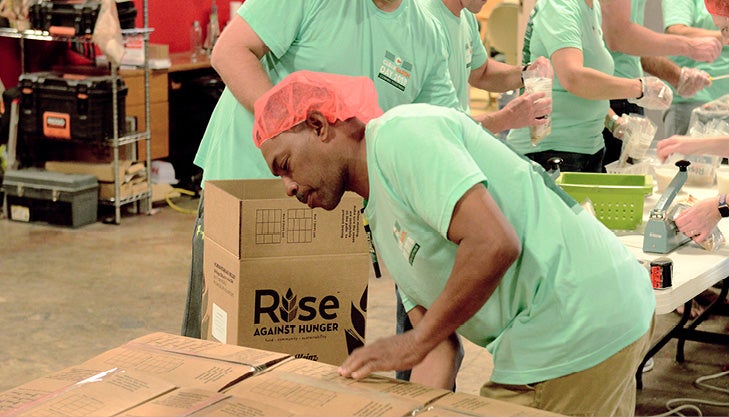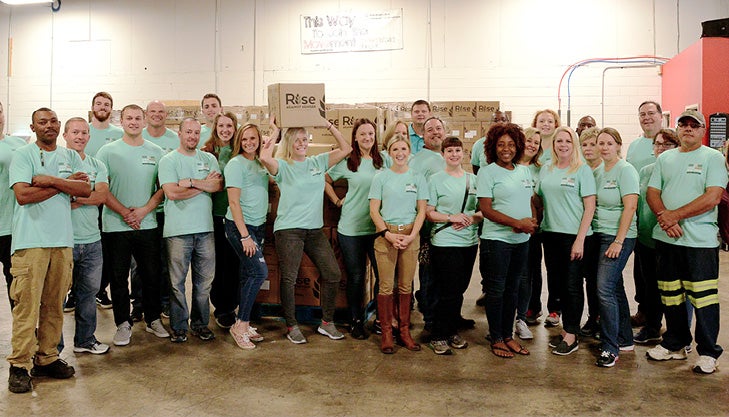 Please share these stories with your family, friends, and customers, and continue to work together for a better world!