October 8, 2019
This week kicked off Clean Earth Days 2019, and companywide we have 16 events going on across the country throughout the month of October! Clean Earth Day started 2 years ago in an effort to hold true to our sustainability commitments and goals as a company, and since then Clean Earth Days have grown to 3 times the size. Clean Earth Day events are entirely employee driven and organized to help local non-profit organizations in our communities and raise awareness in recycling, sustainability, and giving back. It's all about our company's vision – Creating a better future, for our people, partners, and planet.
Below is a full list of scheduled events thus far for Clean Earth Days events. If you are interested in participating, please contact Jamie Mance at jmance@harsco.com for more information. Waste collection events can also be found on our Facebook events page. Follow, Like, and Share!
Clean Earth Day Events:
Heinz Wildlife Preserve Cleanup - October 1, 2019
Naugatuck River Revival Group River Cleanup - October 6, 2019
Friends of Rahway River Parkway Cleanup - October 6, 2019
City of Glencoe HHW Collection Event - October 12, 2019
Lehigh County Humane Society Volunteer Day - October 13, 2019
Emerald Coast Wildlife Refuge Cage Building - October 14, 2019
H.A.T Packs Meal Packing - October 16, 2019
McConnell's Mills Park Restoration - October 17, 2019
Applegate Park Zoo Tree Planting - October 19, 2019
Fisheating Creek State Park Cleanup - October 19, 2019
Friends of Deckers Creek Park Cleanup - October 19, 2019
2nd Harvest Food Bank and Charlotte Mecklenburg Senior Citizen Halloween Event - October 26, 2019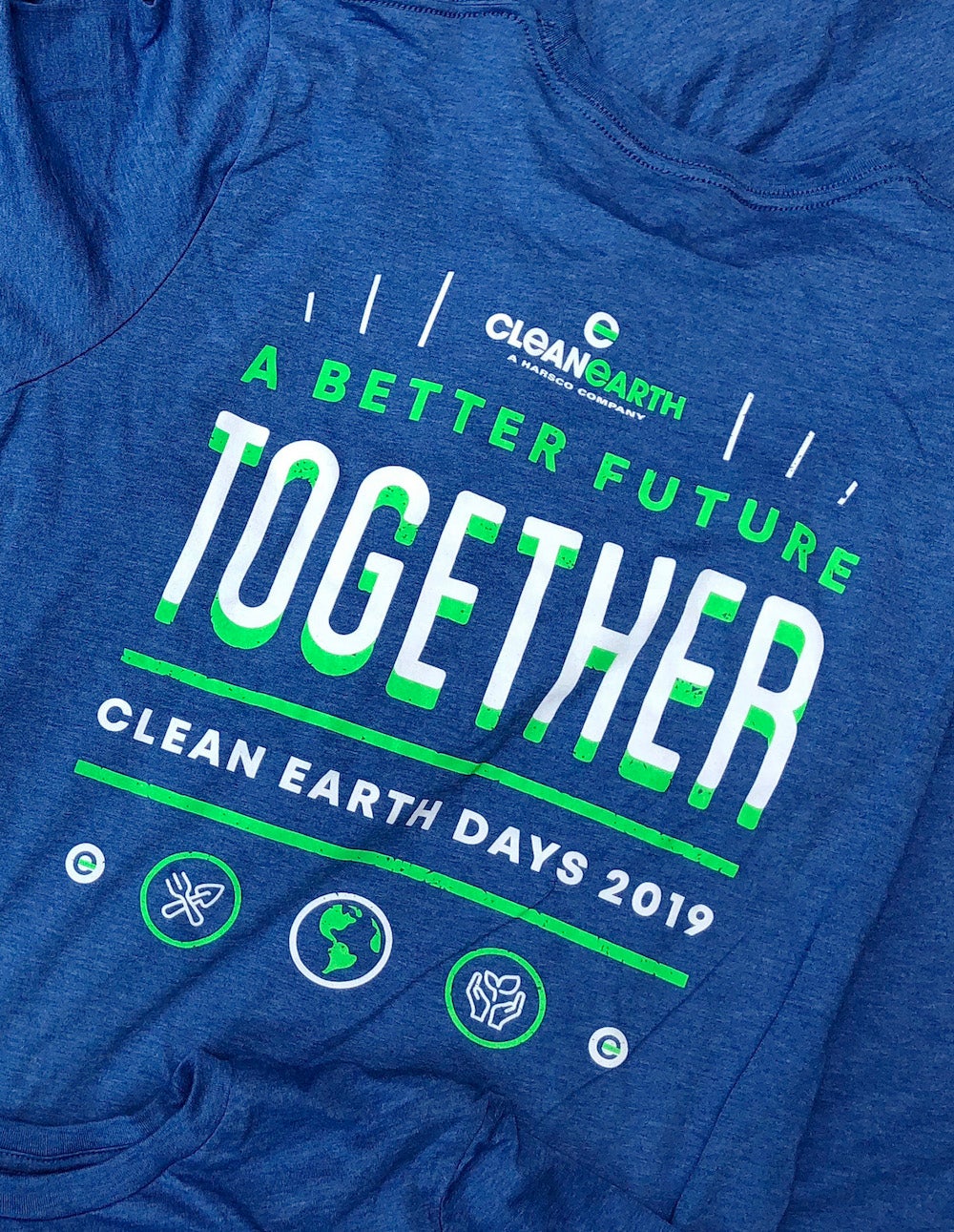 Receive Clean Earth News
Sign Up to receive the latest news about Clean Earth services, solutions, and locations.