Blog
10/16/2023
Clean Earth President Jeff Beswick, as Featured Speaker at the 2023 EI Digest Gathering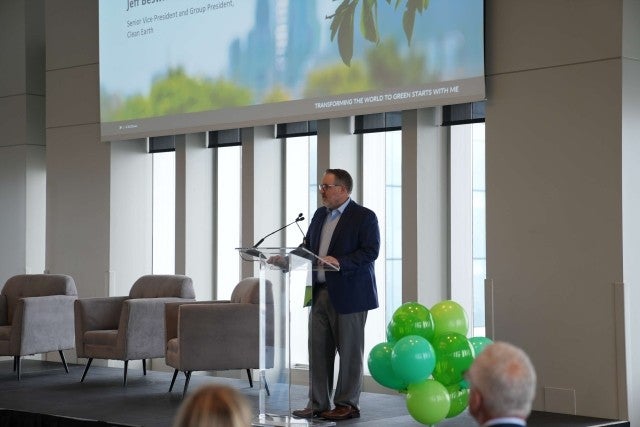 SHARE
Last month, Jeff Beswick, Clean Earth President, attended and presented at the 2023 Environmental Information (EI) Digest Gathering in San Diego, CA. The annual executive-level conference focuses on the commercial management of hazardous and universal wastes in Canada and the United States. Attendees consist of leading companies in the environmental solutions and specialty waste industries.
The EI Digest, a division of The Envirobiz Group, in 1989 began serving stakeholders in commercial hazardous waste management by gathering research to produce annual reports on solvent recovery, fuel blending, incineration, energy recovery, stabilization, and landfill.
Beswick's presentation at the conference allowed Clean Earth to be recognized among industry leaders. Notably, he spoke on the Company's safety performance and continual pursuit of improving the safety culture through Visible Felt Leadership. Following safety was a company overview highlighting recycling statistics, rankings on key industry lists and our comprehensive array of solutions catered to fit our diverse customer portfolio.
Clean Earth is industry-recognized and at the forefront of the environmental and waste industry.