Blog
6/06/2023
Clean Earth's Charlotte, NC Facility Receives Environmental Excellence Award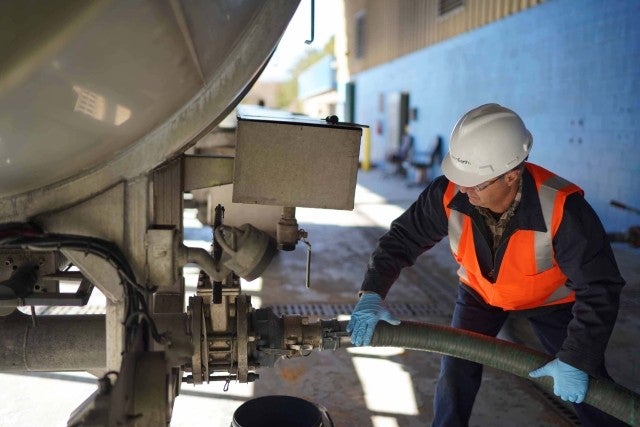 SHARE
Clean Earth's Charlotte, NC facility received the Silver Charlotte Water Environmental Excellence Award for continued compliance with their Wastewater Permit Conditions. Charlotte Water is the largest public water and wastewater utility in the Carolinas, serving more than a million customers in the City of Charlotte and greater Mecklenburg County.
Each year Charlotte Water recognizes facilities that not only meet regulatory requirements but go above and beyond to create innovative approaches to ensure the quality of water throughout the city. To qualify for this award, companies need to be 100% compliant for reporting and monitoring, 90% compliant for permit limits for one calendar year, have no slug loading during the calendar year, have no Significant Non-Compliance (SNC) for two calendar years, and be discharged to the sewer at some time during the year.
Past winners of these esteemed awards include Frito-Lay, Cintas and Ingersoll Rand.
Clean Earth's Charlotte, NC facility is a RCRA Part B Licensed Treatment, Storage and Disposal Facility (TSDF) providing a variety of services for managing, treating and disposing of hazardous waste streams. The facility has a full-service, on-site hazardous wastewater treatment plant specializing in the treatment and processing of wastewater contaminated with hazardous substances. The facility is permitted to:
Process all three sub-categories listed in the Centralized Waste Treatment categorical standards of the Clean Water Act

Process waste streams containing metals, organics and oils

Implement aqueous treatment including wastewater neutralization, precipitation, pH adjustment and de-watering
The Clean Earth Charlotte, NC team will accept this award at the Environmental Excellence Award Ceremony on June 22nd. This award affirms Clean Earth's commitment to environmental stewardship and acknowledges the Company's pursuit in nurturing a culture of sustainability.
Learn more about our full-service, customized wastewater solutions today.
The information, content and materials provided in this Clean Earth's Charlotte, NC Facility Receives Environmental Excellence Award blog and in related materials ("Content") does not, and is not intended to, constitute legal advice, nor is it prepared by lawyer or law firm or as the product of any attorney-client relationship. Content is provided "as is;" no representations are made that the content is error-free. Content is available for general informational purposes only and may not constitute the most current legal or other information. Recipients of the Content assume all responsibility and risk arising from its use and reliance upon the Contact and should contact an attorney to obtain advice before acting or refraining to act on the Content. All liability with respect to actions taken or not taken based on the Contents is hereby expressly disclaimed.