Blog
1/16/2023
Finding a Sustainable Solution for Post-Holiday Waste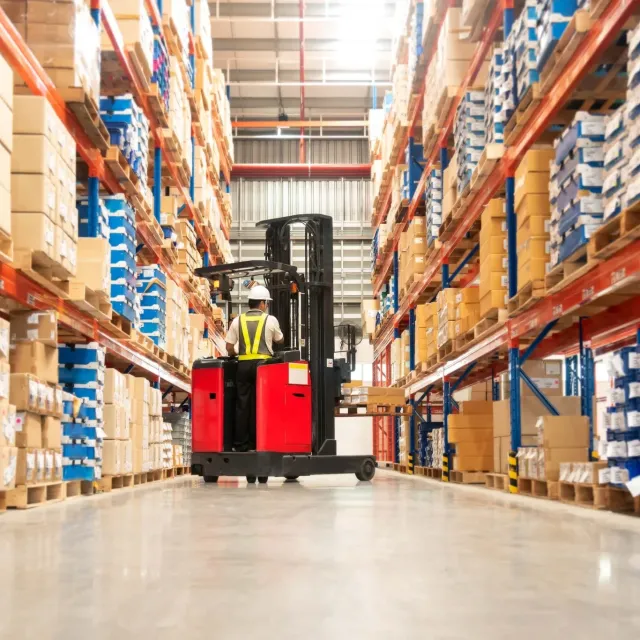 SHARE
The holiday season often brings an influx in production to meet consumers' holiday shopping needs. As a result of maintaining a large selection of products, retailers may find themselves with excess inventory after the holiday season ends, including products that are no longer viable for consumer use. Some products may contain hazardous waste or be past their expiration date.
Retailers must find an appropriate disposal solution for their excess holiday inventory in order to make room for new products.
Excess inventory around the holidays includes a variety of waste streams
Department stores certainly come to mind during the holiday season, however, distribution centers, grocery stores, pharmacies and e-commerce retailers may also have excess inventory to dispose of.
Retailers typically have a variety of waste streams, including both hazardous and non-hazardous waste, that require special types of disposal. Improper disposal of hazardous waste can be a danger to public health and result in hefty fines, but proper disposal can yield opportunities for beneficial reuse or waste-to-energy alternatives.
During the holidays, gift-giving and holiday decorations contribute to the generation of different types of specialty waste:
Beauty products (perfumes, makeup, soaps, shampoos, nail polish)
Aerosols (hairspray, fake snow, deodorizers)
E-waste (cell phones, tablets, laptops)
Lamps/lightbulbs (holiday string lights)
Batteries (rechargeable/lithium ion and single use)
The need for a sustainable solution: partnering with a trusted vendor and turning to donations
Donating may be the most convenient and sustainable option for managing excess inventory of items that are still viable for consumer use.
In situations where donations are not an option, or when hazardous and expired waste is involved, retailers should call upon a waste vendor. A trusted waste vendor can help lift the burden of compliance by providing guidance for mitigating common disposal issues. There are a few characteristics to look for in a waste vendor, including:
Opportunities for customization

Services that match waste streams

Expertise in compliance with waste-related regulations

A commitment to sustainability
Clean Earth offers safe, reliable waste solutions for the retail industry year-round, including waste-to-energy opportunities and the ability to recycle products for reuse. Learn more about our services for the retail industry today.