Blog
7/18/2023
Hurricane Preparedness: Don't Wait Until Landfall to Create an Emergency Response Plan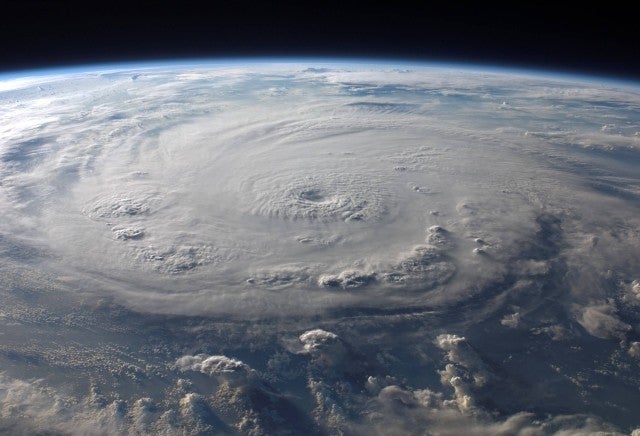 SHARE
As we embark into hurricane season, taking precautionary actions in preparing for a potential storm to make landfall is vital. With the National Oceanic and Atmospheric Administration predicting that there will be five to nine hurricanes this season, it's an excellent time to evaluate your business's emergency response plan.
An emergency response plan can be critical for companies that handle hazardous waste; a hurricane or natural disaster can displace waste, leaving the company in danger of non-compliance or, further, creating a hazard to environmental or public health. To ensure compliance, companies can partner with a hazardous waste vendor to handle necessary responses to waste displacement, including identifying unfamiliar substances, containing spills, appropriately managing waste and conducting clean-up operations.
Many businesses fail to take proactive steps and wait until after a hurricane has made landfall to take action. As we approach the peak months of hurricane season, Clean Earth remains available to assist businesses in their preparation efforts while ensuring compliance. Presented below are our recommendations to ensure effective preparation in the cause of natural disasters.
1. REVIEW HAZARDOUS WASTE INVENTORY
It is essential to begin preparations by assessing the contents of your hazardous waste inventory. Hazardous waste is defined by the U.S. Environmental Protection Agency (EPA) as waste with properties that make it dangerous or capable of having a harmful effect on human health or the environment. When an item with hazardous properties is no longer deemed usable, it is classified as hazardous waste.
2. MONITOR THE PATH OF THE STORM
It can be helpful to utilize resources provided by organizations such as the National Weather Service, which offer tools, maps, and alert systems that provide up-to-date information regarding the trajectory of potentially threatening storm systems. These resources can include state-specific warnings to keep you ahead of the storm.
3. KEEP CONTAINERS IN A SECURE LOCATION AND ENSURE PROPER SEALING
In anticipation of an oncoming hurricane, it is important to take precautions to prevent waste from being released within your facility or into nearby communities. If given enough warning before severe weather conditions arrive, remove excess waste and hazardous materials from the premises. Ensure that containers are properly closed, sealed and relocated to a safe location; this could be a reinforced area or off-site space. Elevated containers can be particularly effective in preventing spills in flood-prone areas.
4. SEGREGATE WASTE PROPERLY
Identify and isolate different types of waste to prevent chemical reactions and ensure that spill kits are readily available and adequately stocked. Verify that the materials are stored in appropriate containers within secured locations and are ultimately disposed of in compliance with the regulatory requirements of the EPA, Department of Transportation (DOT), and other relevant regulatory agencies.
5. ESTABLISH AND DISTRIBUTE AN EMERGENCY RESPONSE AGREEMENT
Despite having a detailed emergency response plan and a strong commitment to regulatory compliance, it is often required to engage the services of hazardous waste removal experts. Professional assistance can be crucial when faced with high-pressure tasks, including identifying unknown substances, managing spill containment, handling hazardous waste, and overseeing the cleanup process.
6. REVIEW EMERGENCY RESPONSE PLANS
Thoroughly familiarize yourself with your facility's contingency plans and evacuation routes. Organize and implement a well-defined emergency response plan in preparation for emergencies. Natural disaster emergency response plans should:
o   Identify the key decision-makers in the event of a natural disaster
o   Establish a clear chain of command and communication
o   Determine the individuals responsible for hazardous waste management
o   Identify the parties who will assist in waste removal
Clean Earth's emergency response team offers 24/7 support and is guaranteed to be onsite of the emergency within two hours. Our team is prepared to ensure the readiness and safety of employees and facilities throughout this hurricane season.  
By establishing an emergency response service agreement with us, you can rest assured that the Clean Earth emergency response team is prepared to assist in the event of an emergency. Contact us today to explore further details regarding how we can aid you in emergency preparation and response.
The information, content and materials provided in this Hurricane Preparedness: Don't Wait Until Landfall to Create an Emergency Response Plan blog and in related materials ("Content") does not, and is not intended to, constitute legal advice, nor is it prepared by lawyer or law firm or as the product of any attorney-client relationship. Content is provided "as is;" no representations are made that the content is error-free. Content is available for general informational purposes only and may not constitute the most current legal or other information. Recipients of the Content assume all responsibility and risk arising from its use and reliance upon the Contact and should contact an attorney to obtain advice before acting or refraining to act on the Content. All liability with respect to actions taken or not taken based on the Contents is hereby expressly disclaimed.