Blog
2/11/2022
Regulatory Inspection Trends: What to Know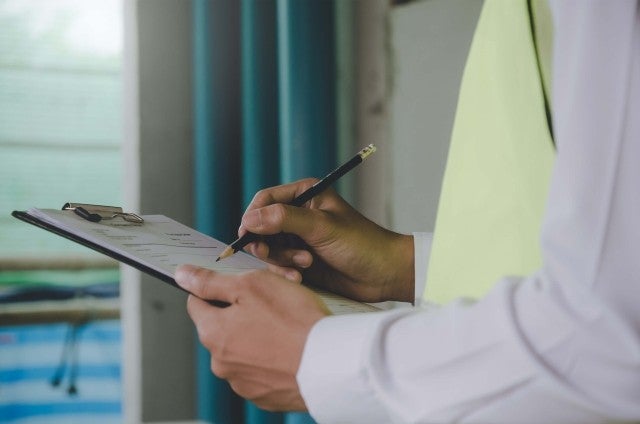 SHARE
Inspections are a required component for companies in nearly every industry. Simply put, inspections can be described as formal evaluations of processes and/or products to ensure company, industry, local or national compliance of regulations. The global waste management industry, which is expected to reach over $2.4 billion by 2030 and continues to grow in its impact, is one that prioritizes any and all workplace regulatory inspections to ensure that health and safety are top of mind and that industry leaders are abiding by the appropriate standards.
For many companies, regulatory inspections may occur at any time of the year. While there's a lot to unfold around the topic of inspections, Clean Earth's Wade Scheel, Director of Regulatory Affairs, and Averil Rance, VP Health and Safety, share their insights on regulatory inspection trends within the waste industry and the importance of being inspection ready.
What do inspections look like right now?
Over the past year, we have presented about whether there have been any changes in the methods of  inspections since the pandemic. (i.e., the use of technology/virtual inspections vs. in-person/on-site inspections). We have seen a pivot to virtual inspections as companies work to plan ahead for a new year.
Virtual inspections, oftentimes, are viewed as being significantly easier, as they require less travel time, and allow more time for document review. On the flip side, virtual inspections can be difficult, as they require more prep time and document gathering, are less detailed, and form a communication barrier between generators and inspectors. As a result, we have noticed a pretty substantial shift back to in-person and on-site inspections, whereas virtual methods were a trend for several months within the onset of the pandemic.
Presently, the status of regulatory inspections includes:
Activity is back to pre-pandemic levels as of September and October 2020. For a while, there was a shortage of inspectors due to COVID-related reasons. Now, there's a sense of "catching up" due to the regularly scheduled inspections, and the ones that need to be made up. There's been a significant uptick in inspections in the last six months.

Inspections can follow varying formats. Some inspections are completed in a hybrid fashion, including both virtual and on-site processes, however many generators are back to routine with on-site inspections.

Some inspections are announced while others are unannounced. There are some inspectors that are coordinating with location staff and giving one or two-days notice to confirm that an expert is available.
How should a company prepare for an inspection?
It can be easy to forget the ins and outs of what to expect with inspections, especially when companies are busy working toward goals and initiatives that can at times overshadow the prep time needed. The following are key items to consider before the next inspection:
Have all documents captured electronically. Because of the increase in virtual inspections due to COVID-19, some inspection agencies are still following this format. It is critical that all documents are prepared to be reviewed.

When it comes to having documents readily available in an electronic format, "scrub them" and have a quality control auditor check to make sure each document is correct, and that they show the company's regulatory compliance. The inspection agency will have time to look at the documents and identify if anything is wrong or missing.

Be "inspection ready." Ensure that all members of the team are prepared for what will happen during the inspection process. It is a good idea to have internal audits of all systems throughout the year so that everyone feels prepared.
Collectively, the waste management industry works hard to abide by rules that keep its workers and customers safe. Regulatory inspections are an important part of that process.
To learn more about Clean Earth and its team of waste management experts, please visit www.cleanearthinc.com.