Blog
1/04/2022
Technology Update & Portal Enhancements Webinar Recap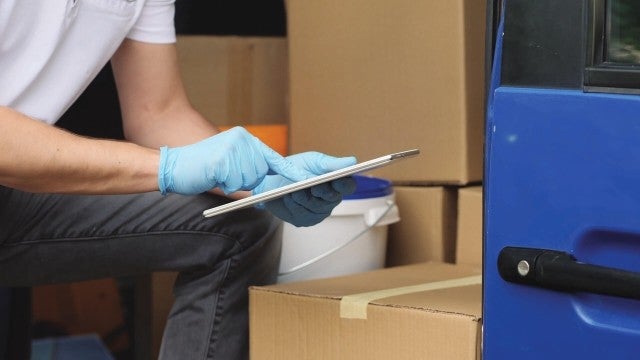 SHARE
On December 7th, 2021, Dan Morrow, Vice President of Sales Operations, led Clean Earth's "Technology Update & Portal Enhancements" Webinar. Dan's contributions include creating a technical support department, development and launch of Clean Earth's first customer portal, and leading all aspects of new operating system integrations. 
The webinar covered the following:
Clean Earth Technology Investment Review

Operations

Customer Service

Data

Customer Portal
Technology
What Advances Have Been Made and What Does the Future Look Like?
Over the past year, Clean Earth has made tremendous strides in how we can enhance current platforms and explore new technologies. We have recognized technology as a vital part of the future of our customer's hazardous waste disposal needs. From logistics, routing, pickup, to managing the material procedures– we are committed to making it all simpler. We have categorized our technology platform investment into four major focus areas.
Operations
Atlas
Atlas, a new routing and logistics application, launched earlier this year. Knowing our customer's needs are detailed and complex, we consider this to be the basis for a new predictable, dependable, route servicing system. Through this application we have the capability to improve services by location, service time and regulate prioritization. Our goal is to optimize each route, create efficiency and provide cost savings that can be directly passed on to customers. Atlas acknowledges real-time tracking of 220+ technicians across the US from travel time, service time to off-duty time. The platform features HERE Routing API and creates efficient routes based on DOT road restrictions and traffic congestion patterns.
Orbit
This year we launched a front-end waste pickup management application called Orbit. This is a point-of-service application accessed by our technicians that can be used to service any segment of our hazardous waste disposal services. Technicians now have the capability to laser print shipping documents with pre-assigned control numbers, and auto-create container IDs linked to the work order and shipping documents that will follow our customer's waste material though the end-of-life. This program also offers driver arrive and depart times, supplies, equipment and materials updated at the time of service. Our customers are then forwarded a Service Summary Report created at the completion of the service that will provide a clear, one-page summary of the service provided. The rollout of Orbit has begun and is expected to be completed across the country by the end of Q1 2022.
Customer Service
Core
This year Clean Earth has spent a significant amount of time improving and consolidating our order management and billing systems. Our new Core application will unite the variety of billing systems used in the past and create a highly efficient environment for our customer service team. This will include improved profile management, streamlining order creation, and service management. In conjunction with Orbit, we can track the materials end-to-end documents to allow for faster and more accurate invoicing process with all of the information living within a single platform. The process for implementing Core has already begun and we will be rolling out pieces of functionality throughout the year to ensure for a smooth transition.
Data 
Snowflake™
We are currently in the process of installing a new cloud data warehouse application. This is a single global data platform allowing relational data storage, access, transformation and reporting across the entire Clean Earth business. The platform will give us the ability to generate reports and data from the applications that we are now using, allowing for powerful data visualization. The new software will also combine cutting edge data with eternal resources such as weather events, to allow our team to become more predictive about the impacts this may have to our service abilities.
Customer Portal
Connect+
No matter which sector of the Clean Earth business you fall under, our new single platform customer portal, Connect+, is customizable to you. The Connect+ portal has an updated user interface and provides new features and functionality based on customer segment requirements. For example, if you're a retail customer, you may not need the same information as our soil customers, so your platform will look different. Connect+ can also create a 2-way data exchange, whereas the current platform is a single presentation of data. This portal is completely homegrown and is fully supported internally by the Clean Earth team. There will be a cycle of continual releases over the new year based on feedback from users, with new features and functionally will be announced when available.
Questions about our new technology?
Contact Dan Morrow, VP Sales Operations
The information, content and materials provided in this "Technology Update & Portal Enhancements Webinar" and in related materials ("Content") does not, and is not intended to, constitute legal advice, nor is it prepared by lawyer or law firm or as the product of any attorney-client relationship. Content is provided "as is;" no representations are made that the content is error-free. Content is available for general informational purposes only and may not constitute the most current legal or other information.  Recipients of the Content assume all responsibility and risk arising from its use and reliance upon the Contact and should contact an attorney to obtain advice before acting or refraining to act on the Content.  All liability with respect to actions taken or not taken based on the Contents is hereby expressly disclaimed.